Back to all posts
Posted on
New Principal Announcement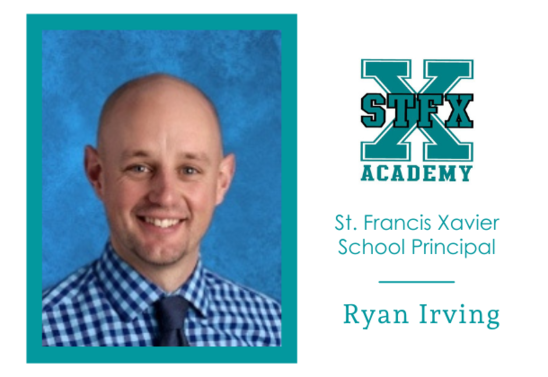 June 23, 2021


Dear St. Francis Xavier School parents & guardians,


We are pleased to inform you that we have concluded our selection process and Mr. Ryan Irving has been appointed as principal of St. Francis Xavier School beginning in the 2021-2022 school year. Mr. Irving currently teaches grade 3/4 at Mother Teresa School. Before coming to MHCBE he taught various elementary grade levels at Christ the Redeemer Catholic Schools in Brooks.

Ryan is a very devout Catholic who has run a Men's Bible study group and acted as faith leader for his school. He is a part of the Hospitality Committee at Holy Family Parish where he attends with his wife and two young children. Sports are a great passion of Ryan's as he has participated in them throughout his life. He has also held various coaching roles and worked for Sportplay, a multi-sport program for kids in Toronto. Ryan likes to stay inspired by St. Francis Xavier himself and aims to "be great in small things".

Click here to read a letter from Mr. Irving to St. Francis Xavier Families.
Please help us congratulate Mr. Irving in his new role of Principal at St. Francis Xavier School!


Yours truly,


Mr. Dwayne Zarichny
Superintendent of Schools
Medicine Hat Catholic Board of Education